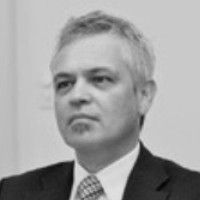 Daniel Sigrist supports clavis re as non-executive director, bringing a wealth of international risk management, compliance and regulatory expertise to our team.

As a member of the executive team of the Swiss financial market supervisory authority FINMA, Daniel has been overseeing large banks and life insurances for 12 years. Later on he advised large financial institutions on regulatory and risk management issues at Deloitte Switzerland and currently implements the Internal Ratings Based Approach (IRB) at Raiffeisenbank, Switzerland's third largest banking group.

Daniel holds a master in mathematics from the Swiss federal institute of technology ETH in Zurich plus a master in economics from the University of St. Gallen. He is fluent in German, English and French.

contact: daniel.sigrist@clavisre.com